Reimagining Church (with Eric Elnes)
The church in America is losing members at an alarming rate, especially among the Millennials and younger groups. The fastest-growing religious self-designation is "no religious affiliation," the "Nones." The reason most often given: irrelevancy. Dr. Eric Elnes is one of the most innovative pastors in America. He has built an enormous following among all age groups and religious types through his online ministries, books, and personal involvement as a pastor. In this episode, I ask Eric to share with us his thinking on how he finds relevance and is able to deliver the same to his various audiences. I believe you will want to follow up with his resources. Below, you will find links to his important books and online ministries.
This book will raise your congregation's relevancy more than any I know. I have used in adult studies as well as youth settings. It offers 12 affirmations that challenge conventional thinking and offer hope for the future.
Order Here: https://www.amazon.com/gp/product/B004G5Z29Y/ref=dbs_a_def_rwt_bibl_vppi_i1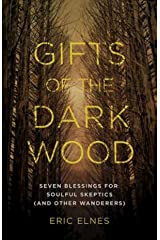 If you are looking for a resource to strengthen your own faith or assist others in deepening theirs, this is your book! Here's how the publisher describes it:
Have you left the faith you used to have but don't know what to move toward? When you can't see the road ahead, do you feel lost and alone? Do you wish you had a group of companions willing to wander with you? Order Here: https://www.amazon.com/gp/product/B00UCBO1IO/ref=dbs_a_def_rwt_bibl_vppi_i0